MBCC Youth serves 6th-12th grade students and seeks to build disciples through accountability, Biblical teaching, and community.
COMMUNITY GROUP – SUNDAY MORNINGS 9:45am IN THE NEW YOUTH BUILDING
All youth students (6-12th) will meet each Sunday morning for a light breakfast, biblical teaching and small groups. This fall we will be going through the Psalms. We believe this is gonna be a powerful study time for our students and look forward to going through it with them!
HIGH SCHOOL YOUTH – SUNDAY NIGHTS 6-8pm 
High School Youth Group is designed to encourage all 9th-12th grade students as they begin their week. We share a meal together, have a time of fellowship that is followed by worship and teaching. The night usually ends with a dance party so you don't want to miss it!  Click Here for more information on high school small groups.
HIGH SCHOOL SMALL GROUPS – WEDNESDAY NIGHTS 7-8pm 
High Schoolers will meet in grade and gender specific groups at host homes throughout Birmingham. This is a unique time for students to go deeper in conversation and study with their leaders. And, as always, there will be snacks.
MIDDLE SCHOOL YOUTH – WEDNESDAY NIGHTS 6-7:30 
Middle School Youth Group is a night of fun and fellowship for all 6th-8th grade students. We eat dinner together, play some games, have a time of worship and teaching and then break into grade and gender specific small groups. We love for students to bring their friends so that everyone can be encouraged in their faith.
Help support youth mission and take care of your spring yard work at the same time!  When you purchase pine straw through MBCC, you are helping send our youth on their summer mission trips.
You can choose the option of picking up pine straw at MBCC or having it delivered to you.  Prices listed below are per bale.  Please use the form below to order.
The deadline to order is February 26th.
Pine straw pick up and delivery will be Feb. 27-March 5, weather permitting.  
LOCAL 2023 | February 10th – 12th
Save the date! This is our favorite weekend of the year where we enjoy a camp like experience right here in Bham. We have games, worship and teaching during the weekend and it is a great place for students to invite their friends to hear the gospel and connect with each other and God. 
Click here to sign up
. 
Dominican Republic 2023 
This is a high school only trip with preference given to juniors and seniors. During this trip we serve with Unadopted by providing care with biblical teaching, activities and games while the staff at Ninos receives caregiver training from the Unadopted Staff. It is an incredible trip and we strongly encourage all High School Students to attend. More info coming as soon as we've got it.
Click here
to sign up for DR 2023 (Stick around after you fill out the form you will be redirected to a payment page for a $100 deposit. We can't save you a spot without this deposit)

Remind 101 is a great way to stay connected to what is happening in the MBCC Youth ministry. Follow the simple instruction below to receive updates and reminders via text.
For High School Parents:  Send a text to 484.866.9007 with the message @mbcc
For Middle School Parents: Send a text to 484.866.9007 with the message @7d97e3
For Students:  Send a text to 484.866.9007 with the message @4fea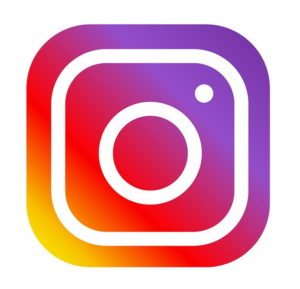 Check out our
Instagram
! We're here on a daily basis with all the latest happenings of MBCC Youth. This is also an easy way to reach out to us – send us a direct message and we'll get right back to ya!
Worship Times:  Sundays at 8:30 and 11:00 am, Community Groups at 9:45 am.