MBCC Youth serves 6th-12th grade students and seeks to build disciples through accountability, Biblical teaching, and community.
Community Groups
 – Sunday Mornings 9:45
We will meet at the HUT with all students, rising 6th-12th graders, for a light breakfast and teaching time from our Fall Series on the Hall of Faith. We will be going through Hebrews 11 and looking back at the Old Testament passages referenced for context. After the teaching time we will split into small groups for discussion.
MS Youth Group – Wednesday Nights 6-7:30 starting August 18th
Middle School Youth Group is a night of fun and fellowship for all 6th-8th grade students. We eat dinner together, play some games, have a time of worship and teaching and then break into grade and gender specific small groups. We love for students to bring their friends so that everyone can be encouraged in their faith.
HS Youth Group – Sunday Nights 6-7:30 starting August 22nd 
High School Youth Group is designed to encourage all 9th-12th grade students as they begin their week. We share a meal together, have a time of fellowship that is followed by worship and teaching. The night usually ends with a dance party so you don't want to miss it!
HS Small Groups – Wednesday Nights 7-8 starting September 8th
High Schoolers will meet in grade and gender specific groups at host homes throughout Birmingham. This is a unique time for students to go deeper in conversation and study with their leaders. And, as always, there will be snacks. 
Click Here for more details on HS small groups.
5th Quarter – Friday, August 20th 9-11pm
Following the VHHS and MBHS football game, MBCC will host a 5th Quarter. We will have pizza and games and it will be a fun night to stay out late after the game.
MS Family Youth Group – Wednesday, August 25th 6-7:30
Family Youth Group is an amazing night where we invite the entire family to Youth Group. Parents, siblings (and even Grandma!) get a chance to relive their youth days with a night of dinner, games and worship. The night will end with a parents meeting to talk through the year and spend some time praying for our ministry. This is available for all Middle School students and families and registration is required.
Click here
to register
Chili Bowl – Sunday, September 19th 3-7pm
This has become an annual tradition at MBCC Youth where we get together for a flag football tournament. It is a super fun day of competition and the best chili in town so make sure you sign your team up for a chance to win the title of Chili Bowl Champs!

Remind 101 is a great way to stay connected to what is happening in the MBCC Youth ministry. Follow the simple instruction below to receive updates and reminders via text.
For High School Parents:  Send a text to 484.866.9007 with the message @mbcc
For Middle School Parents: Send a text to 484.866.9007 with the message @7d97e3
For Students:  Send a text to 484.866.9007 with the message @4fea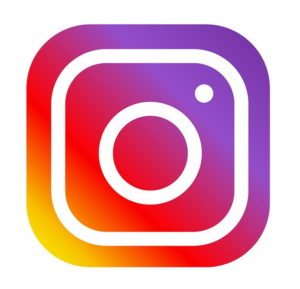 Check out our
Instagram
! We're here on a daily basis with all the latest happenings of MBCC Youth. This is also an easy way to reach out to us – send us a direct message and we'll get right back to ya!
Worship Times:  Sundays at 8:30 and 11:00 am, Community Groups at 9:45 am.