Our mission is to minister to and encourage each child to respond to the love of God by surrendering their lives to Him and to help families in laying a foundation of biblical truth for life.  We place a high priority on providing a safe environment where kids can make friends while learning about God's plan for their lives through a gospel-centered curriculum, adult-led group discipleship, and Christ-focused worship.
Resources During COVID-19
Sundays
Each Sunday, we are sending out a playlist with worship songs, teaching and the video lesson for the week.  We also provide a summary and some discussion questions.  If you are not receiving these emails, please let us know so we can fix it!
MBCC Kids Worship & Teaching Lesson for August 30th: CLICK HERE
MBCC Kids Worship & Teaching Lesson for August 23rd: CLICK HERE
MBCC Kids Worship & Teaching Lesson for August 16th: CLICK HERE
MBCC Kids Worship & Teaching Lesson for August 9th: CLICK HERE
MBCC Kids Worship & Teaching Lesson for August 2nd: CLICK HERE
Resources
Join us on the grassy knoll for a family movie night on September 18th at 7:00 pm!
Raising Boys and Girls Parenting Conference
Join us for the virtual Raising Boys and Girls Parenting Conference with David Thomas and Sissy Goff on August 28th.  Click for more info on how to join us!  Content will be available for 90 days.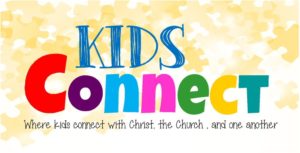 We are so excited to be able to offer Wednesday night fun for our 1st-5th graders!  Kids Connect is our new name for our Wednesday night programming. Our desire is to create a space where kids connect with Christ, the Church, and one another!
For the Fall and Spring, Mrs. Jane Hall will be teaching us about the enduring faith of children and teens in the Bible. Did you know that David was a young teen when Samuel anointed him to be King of Israel? Did you know that Josiah became King of Judah when he was only 8 years old?! Join us as we learn these amazing truths from scripture together!
When: Wednesday Nights from 6:00-7:00 pm, September 16th- November 11th
Where: Children's worship room (drop off and pick up will be carpool style)
Who: 1st- 5th Graders (To ensure we can practice safe social distancing, we will put the kids in groups based on the number of kids who sign up. More details will come after the registration deadline. More than likely your child will come every other week. It will be 4 weeks total of curriculum that we will teach each group.)
Deadline to sign up: September 9th is the LAST day to sign up.
Again, more details will come! Please know that this is a commitment if you sign up. Let us know if plans change so we can have close to exact numbers.
From left to right: Lauren Caldwell (Assistant), Dana Sheheane (Director), Cameron Spink (Assistant), Joy Martin (Intern), Caroline Campbell (Assistant), Julia Denson (Worship & Choir)
MBCC uses the security check-in system: KidCheck. This system is state of the art, streamlined, and user friendly. It allows for superior check-in speed & security. Parents, volunteers, and staff will find the ease of use & advanced features helpful & reassuring. Click the button below and follow these steps to register in advance online.
Click "I am a parent and want to create a free account."  Then click "I have never used KidCheck before." (bottom right)
Enter pertinent info and click register.  Be sure to list Mountain Broom Community Church as your home organization.
Add kids and approved guardians to your account, save, and you're done!
Only ONE parent's name should be designated to an account.  This person will be listed as the primary guardian.  The primary guardian will list the kids and can add a spouse or other approved guardians.
We advise the spouse or other guardians to expand their account after being added.  Then, we will be able to send texts to them as well.  Spouses & non-primary guardians will not need to list the names of kids on their profiles.
Allow text messaging for emergency contact purposes and and ministry-wide announcements.