Our mission is to minister to and encourage each child to respond to the love of God by surrendering their lives to Him and to help families in laying a foundation of biblical truth for life.  We place a high priority on providing a safe environment where kids can make friends while learning about God's plan for their lives through a gospel-centered curriculum, adult-led group discipleship, and Christ-focused worship.
2022-2023 School Year Programming 
8:30 am
Pre-K & Kindergarten: Kids will participate in Community Groups using the Gospel Project Curriculum.
1st-5th Grade:  Attend the worship service with their parents.
9:45 am
PreK & Kindergarten: Kids will participate in Kids Worship.
1st-5th Grades: Kids will participate in Community Groups using the Gospel Project Curriculum.
11:00 am
Pre-K & Kindergarten: Kids will participate in Community Groups using the Gospel Project Curriculum.
1st-3rd Grade:  Kids will participate in Kids Worship.
4th & 5th Grade: Attend the worship service with their parents.
Join us for our annual Fall Festival, and invite your friends and family to join us!  
Festival Information
The fall festival will feature live music, inflatables, games, and more!  There will be a trunk-or-treat for kids 5th grade and under.  It is free to come to the Fall Festival! 
We will have food trucks on site for you to purchase dinner if you want to eat here.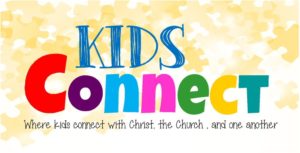 Wednesday Night Kids' Programming at MBCC for kids in 1st grade through 3rd grade. They will participate in Choir, have some free play, and then have a time of teaching with Jane Hall.
When: Wednesday Nights from 6:00-7:30 pm, October 5th, 12th, 19th & November 2nd, 9th & 16th (*No meeting on October 26th)
Where: Drop-off & Pick-up will be at the Kids' Ministry Entrance- you will need to park and walk you kid(s) to the doors to drop-off. And then park and walk-up to pick-up as well.
The doors will open at 6:00pm.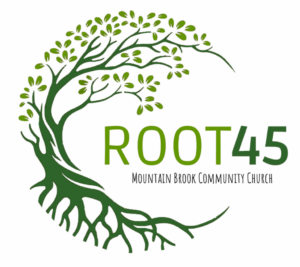 We are so excited to begin Root45 with our 4th & 5th Graders this semester!  We will meet on Sunday nights from 4:15-5:30pm at MBCC.
We will meet for 6 weeks:  Sept. 25th, Oct. 2nd, 16th, & 30th, Nov. 6th & 13th.
(We will be off Oct. 9th for Columbus Day & Oct. 23rd for the Fall Festival)
Drop-off & Pick-up will be carpool style at the MBCC Kids Entrance.
We are going through a study on The Character of God- we will order books based on registration- so everyone who wants to participate needs to register (no drop-ins).
The books are $5. *Deadline to Register is Sunday, Sept. 18th.
2022-2023 SCHOOL YEAR
We have filled all of our volunteer teaching spots for the 2022-2023 school year!  However, we are always in need of substitutes.  If you would like to be added to our volunteer sub list for Sunday morning teaching, please fill out the form below, and we will notify as needs arise. Thank you!
Each Sunday, we provide a recap of what passage of Scripture was discussed along with a Bible Story video and discussion questions.  Please click below for the Sunday Recap. 
Parents! We are so excited about the New Year. Our focus for 2022 will again be on Scripture memory. But we also want them to KNOW the Gospel truths! We are finishing the new testament with the Gospel Project from now through August.
Below are the images and vocabulary we use to share the Gospel, God's plan for them. We want the kids to truly know it, understand it, live it and SHARE it! 
Our Scripture memory for each month will line up with these truths. See the Schedule below for the year. Your child will receive a verse with a key ring for January. Each month they will receive a new verse to attach to this ring.  Click images to enlarge them.  
Sundays
Each week, we send an email with a recap video, summary, discussion questions and any updates for the week.  We also send a monthly newsletter.  If you are not receiving these emails and want to, please let us know so we can fix it!
Resources
MBCC uses the security check-in system: KidCheck. This system is state of the art, streamlined, and user friendly. It allows for superior check-in speed & security. Parents, volunteers, and staff will find the ease of use & advanced features helpful & reassuring. Click the button below and follow these steps to register in advance online.
Click "I am a parent and want to create a free account."  Then click "I have never used KidCheck before." (bottom right)
Enter pertinent info and click register.  Be sure to list Mountain Broom Community Church as your home organization.
Add kids and approved guardians to your account, save, and you're done!
Only ONE parent's name should be designated to an account.  This person will be listed as the primary guardian.  The primary guardian will list the kids and can add a spouse or other approved guardians.
We advise the spouse or other guardians to expand their account after being added.  Then, we will be able to send texts to them as well.  Spouses & non-primary guardians will not need to list the names of kids on their profiles.
Allow text messaging for emergency contact purposes and and ministry-wide announcements.
Worship Times:  Sundays at 8:30 and 11:00 am, Community Groups at 9:45 am.