Our mission is to minister to and encourage each child to respond to the love of God by surrendering their lives to Him and to help families in laying a foundation of biblical truth for life.  We place a high priority on providing a safe environment where kids can make friends while learning about God's plan for their lives through a gospel-centered curriculum, adult-led group discipleship, and Christ-focused worship.
Resources During COVID-19
Sundays
Each Sunday, we are sending out a playlist with worship songs, teaching and the video lesson for the week.  We also provide a summary and some discussion questions.  If you are not receiving these emails, please let us know so we can fix it!

MBCC Kids Worship & Teaching Lesson from January 10th: CLICK HERE
MBCC Kids Worship & Teaching Lesson from January 3rd: CLICK HERE
Resources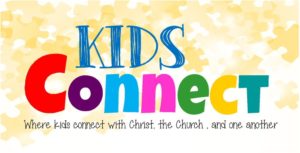 We are so excited to be able to continue Wednesday night programming! We want to be able to connect with your children, have them connect with one another, and make the ultimate connection with our Lord. We will continue with our teaching from the fall with Jane Hall studying the enduring faith of children and teens in the Bible. Wednesday Night Kids' Programming at MBCC is for kids in 1st grade through 5th grade.
When: Wednesday Nights from 6:00-7:30 pm, January 20th-February 10th
Where: Children's worship room (drop off and pick up will be carpool style)
Who: 1st- 5th Graders. ** Our plan is for the 1st and 2nd graders to be in the Kids Worship room for teaching and worship from 6:00-6:45 while the 3rd, 4th and 5th graders are in the gym for play and fellowship time. At 6:45 we will switch and the 1st and 2nd graders will head to the gym for fellowship and the 3rd 4th and 5th graders will head to Kids Worship for teaching and Worship. If you have a 1st or 2nd grader and would like to pick them up after teaching time then indicate that on your registration form!**
Deadline to sign up: January 17th or when we reach our capacity of 50 kids.  We will have a wait list after it fills up.
Join us for a Special Drive-up Date Night at MBCC. Since we can't gather together for a dance this year, we want to help you take your favorite girl(s) out on a special date. Whether you prefer eating at a restaurant, cooking at home, or getting take-out, we will provide you with fun ideas to help you plan a memorable date night.
Save the Date for VBS 2021!
June 7th-10th
More info coming soon!
July 26-30, 2021
– KampOut! is a 1-Week high energy, non-stop excitement, traveling Christian day camp experience from Kanakuk for 5-12 year olds!  Every KampOut! Kamper will see and hear that God is a loving Father and wonderful Creator who loves them and desires for us to love others.  Their counselors have been hand-picked for their Christ-like patience and sensitivity.  Kids will have a blast flying down our zip-line, scaling the climbing wall, bouncing in the incredible inflatables, and laughing at crazy skits!  The Cost is $285 per child
**We are so excited that MBCC has the opportunity to host this amazing day camp this summer.  While we are providing the facilities, the Camp will be run by Kanakuk- so all registration/payment will be done through their website.**
**Currently Kanakuk is proceeding with all summer KampOut! Registrations and is hopeful camps will be able to occur.  In the event the camp is cancelled, Kanakuk will provide a full refund.**
From left to right: Lauren Caldwell (Assistant), Dana Sheheane (Director), Cameron Spink (Assistant), Joy Martin (Intern), Caroline Campbell (Assistant), Julia Denson (Worship & Choir)
MBCC uses the security check-in system: KidCheck. This system is state of the art, streamlined, and user friendly. It allows for superior check-in speed & security. Parents, volunteers, and staff will find the ease of use & advanced features helpful & reassuring. Click the button below and follow these steps to register in advance online.
Click "I am a parent and want to create a free account."  Then click "I have never used KidCheck before." (bottom right)
Enter pertinent info and click register.  Be sure to list Mountain Broom Community Church as your home organization.
Add kids and approved guardians to your account, save, and you're done!
Only ONE parent's name should be designated to an account.  This person will be listed as the primary guardian.  The primary guardian will list the kids and can add a spouse or other approved guardians.
We advise the spouse or other guardians to expand their account after being added.  Then, we will be able to send texts to them as well.  Spouses & non-primary guardians will not need to list the names of kids on their profiles.
Allow text messaging for emergency contact purposes and and ministry-wide announcements.